By Deborah Jeanne Sergeant
This begins the final year of college for Jacob Alexander, now a senior technology major at SUNY Oswego. College Life newspaper has featured glimpses of Alexander's collegiate career in each issue since he was a freshman.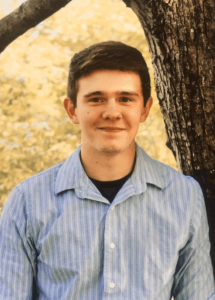 "It's crazy; it's gone by so fast," Alexander said.
Last year, he rented a house off campus, but he will be living at home in Sterling since he will be student teaching this fall at Wayne Central Middle School in Williamson, near Rochester, and Charles W. Baker High School in Baldwinsville. His parents, Patti and Ron Alexander, "definitely are glad to have me home," Alexander said.
"I'm super excited for it," Alexander said. "I'll be doing some classes with my old high school tech teacher, Mr. Michael Malecki, in Baldwinsville. I'm going to be directly teaching, but I'm not sure of the specific subject just yet. I'm very excited about teaching and I think I'll do very well at it.
"I think I'll learn a lot from the teachers on how to conduct a classroom and present material. I should get a greater understanding about teaching."
Because of the time obligations of his teaching opportunity, he resigned as president of Team Mini, a school spirit club which clears the ice during Oswego hockey games and launches T-shirts into the crowd via shirt-launching robots. Alexander also resigned as president of Oswego Technology Student Association, but since he won't be living far from campus he said he could stop by if the other members need help.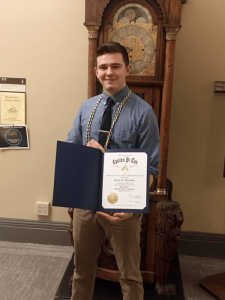 "I had a good run for my two years and left both clubs in great hands," Alexander said.
Once he finishes teaching, Alexander will have a few additional classes to take in the spring.
He already has a few job offers from schools in the area, but he isn't sure where he wants to teach yet.
"I'm enjoying my time in the tech department and working with my hands every day," Alexander said.
Alexander also enjoys fishing and does that any chance he gets. He also practices martial arts as a third-degree black belt at Kuk Sool Won of Wolcott.
Please follow and like us: