By Melissa Stefanec
For some college students, drinking is just part of everyday life. But it doesn't have to be. Before you label me as uncool, preachy or out of touch, let me set the record straight.
I'm not here to take stake with drinking. I'm not here to tell people not to drink. I'm not here to make a case for or against state liquor laws.
None of my opinions on those topics really matter. To me, what matters is facts. The fact is, there are other ways to have fun in college besides getting silly, aggressively or incapacitatingly drunk.
So, if you aren't really into drinking or want to take a break from the drinking scene, here are some things to do that don't involve drinking. Some of these things could even be fun, informative or memorable.
The thing is, you have to be in the right state of mind first. You have to be open to alternatives.
1. Eat at the local businesses — Don't just patronize places at 2 a.m. Oswego and Fulton have a lot of great local eateries. Make yourself a bucket list and check them off one bite at a time.
2. Oswego Cinema — Oswego has a movie theater. It shows 3-D movies. It has those fancy reclining seats. It's located right off the bus line. It has everyone's favorite neon-yellow popcorn. Indulge.
3. Music Hall — There is a music hall in Oswego that hosts indie talent. Did you know that? I sure as heck didn't when I was in college. Tickets are economically priced and available to the public. Check it out at www.oswegomusichall.org/.
4. Go Ice Skating — There is no shortage of ice rinks in and around Oswego. Get a group of friends together and try out your skills at open skating. Sometimes, you should try (and maybe) fail at something outside of the classroom and have fun while doing it.
5. Join a club or organization — There are so many clubs and organizations at SUNY Oswego and Cayuga County Community College, there is sure to be at least one that suits your preferences. Check out:  www.oswego.edu/student-life/student-activities or www.cayuga-cc.edu/students/student-life/clubs/ for more information.
6. Waterman Theatre — This theater is right on the SUNY Oswego campus. It features student talent and national acts. See events and dates at www.oswego.edu/theatre/theatre-0.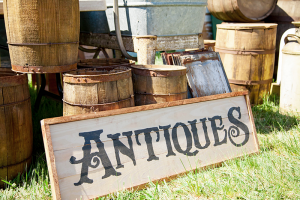 7. Pick up a ball or frisbee — Of course, you may need a couple months to do this outside. Find someone to be on the receiving end of that ball or frisbee. If you can't or don't want to recruit a friend, try out something like frisbee golf.
8. Buy a book — Not the $125 type you buy for class. Buy one that you can read because you really and truly want to. Buy one that makes you laugh or opens your mind. People don't usually regret time spent reading.
9. Crafting — There are places in and around Oswego to buy crafting supplies. Sure crafting sounds like the stuff middle-aged women are made of, but it doesn't have to be. Have inappropriately themed craft nights. No one is monitoring what shapes you use as embellishments.
10. Salmon River Falls — If you have a car or access to one, there is a spectacular waterfall located just north of Oswego. The Salmon River Unique Area is maintained by the New York State Department of Environmental Conservation, and it's  home to the Salmon River Falls. This 110-foot waterfall and the trails surrounding it are sure to put a little awe in your day.
11. Fishing — People come from around the globe to fish in Oswego County (really). If you are even a little into fishing, give it a shot while you are here.
12. Make a sign — There is a make-your-own sign shop in Oswego. Out of fear of appearing preferential, I won't share its name, but you can go there and buy stencil, woodwork or paint for a very reasonable price. It's cathartic.
13. Hiking — There are a lot of great places to hike in the Oswego area, but two stand out. Rice Creek Field Station (which is near the Fallbrook Recreation Center) and Sterling Nature Center. You can also sled, ski or snowshoe at these locations. Sterling Nature Center is also home to a heron rookery. In the spring, you can watch baby herons hang out. How cool is that?
14. Antiquing — Oswego County has a multitude of antique shops. Grab some friends or fly solo and check out what local shops have to offer. You might just pick up the best conversation-starter ever for your dorm room.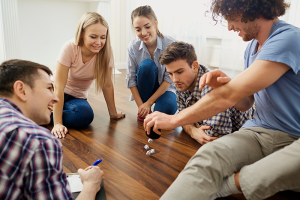 15. Game night — Humans like to play games. We are living in the golden age of games. No longer do we have to restrain ourselves to proper or predictable games. If you have offbeat taste, there is a game to suit your palate. Find it, buy it and play it with friends.
16. Volunteer — Very few things are as universally beneficial as volunteering. You get to do something nice for yourself and someone else. If you are going to put your idle hours to use, what better way is there then giving back? For more information, visit the Volunteering Office of Community Services at www.oswego.edu/community-service/.
17. Historical sites — If you've been wanting to release your inner nerd, but have not had the right opportunity, hit up some historical sites in Oswego. From Revolutionary War heroes to Revolutionary women, Oswego has something for everyone. For a full list of sites, visit: http://visitoswegocounty.com/historical-info/museums-historical-sites/.
Please follow and like us: