By Melissa Stefanec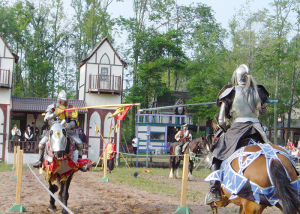 If you currently call SUNY Oswego your home, I want to pose a question to you — When is the last time you ventured off campus?
I'm not referring to a ride to buy groceries or dorm supplies or a late-night run downtown to enjoy nightlife.
When is the last time you engaged with a business or a place that wasn't on the campus during daylight hours?
If you haven't ever done this, or haven't done it in a long time, you should consider enjoying what Oswego at large has to offer you.
In this article, I have included a list of places to visit in the city of Oswego and some surrounding communities. Even if you don't have a vehicle or know someone with a vehicle, the bus lines run to a lot of these places. There are also ride-sharing or vehicle-sharing options available to students. There are even bicycle options. If you want to immerse yourself in the community, there are means to do it,
Exploring the community you are part of is crucial to students, community residents and the local economy. It's also a chance to meet new people, learn stuff you wouldn't otherwise be privy to and enjoy yourself.
Leaving campus also gives you a chance to support small businesses and broaden your horizons.
Here are some ideas for where to go when venturing off campus. Get some friends together and make a some memories.
Fair Haven Beach State Park
The rocky shores of Lake Ontario are beautiful, but Fair Haven Beach State Park has an additional two things — tall bluffs and a sandy beach. You can rent kayaks and paddle boats and take them into the lagoon and nearby creek. You can also walk on numerous hiking trails or the pier. Beach life is just about 12 miles away in Fair Haven. The village also has many unique shops, as well as a cidery and a cookie company.
The Renaissance Festival
This event is held on weekends during the summer and located in Sterling, which is about 10 miles from SUNY Oswego. The festival features performers who act as though they are living in the 1500s. There is theater, games, costumes, artisans, foods and performances that harken back to the Renaissance. If you are in Oswego in summer and early fall, consider making a stop at this one-of-a-kind attraction.
Rudy's and Bev's
Considering you could almost throw a proverbial rock from new campus and hit Bev's side wall (please do not throw real rocks at Bev's), there is almost no excuse to not hit up Bev's for ice cream and Rudy's for drive-in delights. There is a wide rocky beach and plenty of seating at the places. These two long-time attractions are must for anyone who has called Oswego a home.
Downtown Oswego
Downtown Oswego may be known for its nightlife, but it has so much to offer during daylight hours. There are many restaurants, coffee shops, a candy shop, a movie theater, antique shops, a brick and mortar independent bookstore, a used bookstore, a tea company, a comic book shop, a music shop, and a plethora of other businesses. The buses run right into the heart of the city, so even if you lack transportation, you can still get yourself downtown and into the community.
Sterling Nature Center
This gem is located about 10 miles from SUNY Oswego. This center is located on the shores of Lake Ontario, but it also offers plenty of hiking trails. There is a building onsite where you can learn about the flora and fauna of the region. There is also a heron rookery that offers a glance back to the prehistoric ages. If you haven't been to a rookery and you like the outdoors and unusual sites, visiting this place needs to be on your bucket list.
Breitbeck Park
This park is located within walking distance of SUNY Oswego. It's a public park located on the shores of Lake Ontario. There is plenty of space for outdoor games, and the lighthouse and the pier can be seen and reached from this area. The shoreline is free of trees and offers a panoramic view of some of the best sunsets you will likely lay eyes on.
Ontario Orchards
This local business is for the lover of all things food. Located about six miles from the college on Route 104 West, it offers a huge selection of fresh-picked produce, local cheeses and sauces, and bakery items. There is also an onsite barbecue food truck that serves fresh homemade fare. Ontario Orchards also sells its own apple cider and local apples.
Historic Sites
Oswego has a rich history and is therefore home to many historic sites. Without ever leaving the Oswego limits, you can visit Fort Ontario, the Richardson-Bates House, the Oswego Railroad Museum, the H. Lee White Marine Museum or the Safe Haven Holocaust Refugee Shelter Museum. Even if you aren't a history buff, it's great to learn something about how the place you live in came to be.
Salmon River Falls
If you have transportation and want to take a little drive, Salmon River Falls is a beautiful spectacle to behold. The falls are listed under NYS Department of Environmental Conservation Unique Area. There are 112 acres of land, which are home to a scenic gorge and 110-foot waterfall. Besides a waterfall, there is hiking, snowshoeing, skiing, wildlife viewing and fishing at the area.
Oswego Speedway
If you are into loud, fast cars and the spectacle of racing, this east-side attraction can scratch that itch. During season, there are races every week. On Labor Day weekend, the track is home to Budweiser International Classic Weekend.
Farmers Market
Throughout the summer and into the fall, there is a farmers market on West First Street in Oswego. The market boasts lots of fresh-grown and fresh-made goodies. There are also vendors, crafters and wineries present. Attending the farmers market is a great way to boost the local economy and give back to small businesses.
Please follow and like us: